What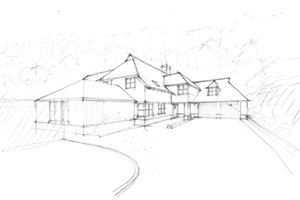 We spot potential and build fantastic homes.
At 6a Vision Homes, we have a knack for spotting potential and constructing remarkable homes. We take immense pride in our commitment to exceptional design, thoughtful layout consideration, high-quality fixtures and fittings, and an impeccable finish. Through careful selection of projects, we consistently deliver some of the finest homes available.
Each project we undertake is unique and calls for a tailored approach. We collaborate with landowners, investors, and end users, engaging in purchase agreements or subject-to-contract deals. This allows us to customise each project to maximise its benefits for the community and ensure its highest value.
Our focus extends to a diverse range of residential projects, including investments, land development opportunities, refurbishments, and new builds. Over the years, our portfolio has encompassed projects ranging from £100,000 to £10 million, offering a well-balanced and robust selection. For a glimpse into our work, please see our Projects section for a typical snapshot.
Our team possesses extensive expertise in analysing new projects, identifying potential opportunities, addressing possible challenges, and determining the most favorable course of action. Whether you are a landowner or investor interested in joining forces with us,  click here to visit our Land Owners and Investors page.
By combining our passion for quality construction, meticulous attention to detail, and a collaborative approach, we strive to create exceptional homes that exceed expectations and leave a lasting positive impact.