Plot for Sale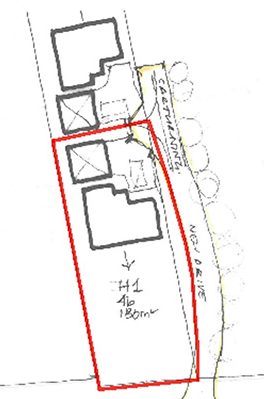 "Custom-build" plot available for local people or people with local connection.
Plots available in Petersfield for up to 4 bed house.
Have you ever dreamt of designing and building your own home?
An extremely rare opportunity to purchase a plot in Petersfield is coming shortly. The plot will have a planning permission, but you can purchase the plot and seek your own permission, with as much assistance as you require from us. We will then build your dream home to your specification.
This is an opportunity for local people, or people with local connections only, as per the policy below.
Plot size approximately 16m x 35m
---
Continuation of Housing Policy 7 (HP7)
Custom and self-build dwellings – definition of Local Connection
For the purposes of this policy only, a Local Connection is classed as either being by Residency or by Employment and is defined as follows:
a. Residency qualification
have been resident in Petersfield or a qualifying parish for 12 continuous months at time of applications or
have lived in Petersfield or a qualifying parish for 3 out of previous 5 years or
have close family (mother, father, brother, sister, adult children or grandparent) who have been resident for 5 continuous years and continue to be resident in Petersfield or a qualifying parish.
b. Employment qualification An individual will be considered to have a Local Connection if he/she or his/her partner is in employment which meets the following criteria:
the office or business establishment at which a person is based or from where their work is managed is within Petersfield or a qualifying parish and
is in paid employment and
works a minimum of 6 hours per week and
has been employed for a minimum of 12 continuous months at the time of their application and is currently in employment and
has a permanent or fixed term contract or is self-employed.
Qualifying parishes are: Colemore and Priors Dean, Hawkley, Greatham, Liss, Rogate, Harting, Buriton, Stroud, Langrish, East Meon, Steep, Froxfield and Sheet.